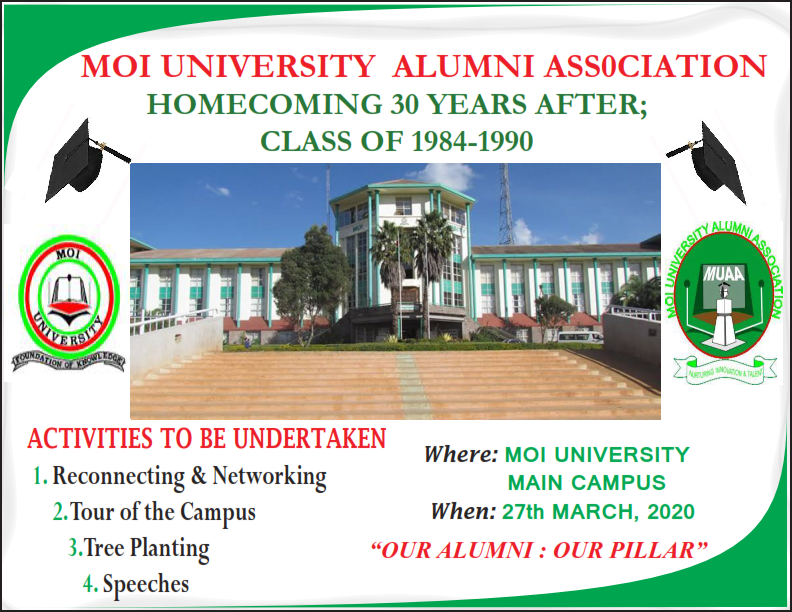 Celebrating our Alma Mater 30 years after.
Nine hundred and sixty five (965) Alumni members graduated from Moi University 30 years ago. A few of the Alumni members have paid a visit to the University while on official duty, others have brought their children and others have been here to meet their friends. Some of the Alumni members have indicated that an occasion to re-unite with fellow Alumni members would provide an opportunity to share information and ideas on how to support the University.
Arising from the above the Alumni Office is in the process of organizing for a homecoming/reunion for the class of 1984-1990 on 27th March, 2020. The event will provide an opportunity for meeting old friends, classmates, acquaintances and reminiscing on memorable experiences.